About Edward P. Schwartz

realated links: articles | presentations | radio appearances | course syllabi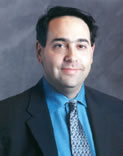 Edward P. Schwartz, Ph.D., M.S.L. is a nationally recognized expert on jury decision-making. In addition to his trial consulting, he has published numerous articles on the subject and has taught about juries at Harvard University, Yale University and Boston University, where he is currently on the faculty of the Law School. The syllabi for some of his classes are available by clicking here.

Mr. Schwartz went to college at Yale, where he earned a degree in economics. He received his Ph.D. from the Political Economics program at the Stanford University Graduate School of Business, and his M.S.L. from Yale Law School. He is also a proud graduate of Boston Latin School.

An expert game theorist, Mr. Schwartz has an acute awareness of the strategic opportunities present in any jury trial. These skills come particularly into play in preparation for settlement negotiations and during jury selection. In his consulting practice, Mr. Schwartz puts particular emphasis on refining attorney presentations and witness testimony to achieve maximum clarity, coherence and comprehension. He also specializes in applying his social-science expertise to the optimal design and analysis of jury research for every case.

Mr. Schwartz also combines his academic and professional expertise in offering lectures, workshops and seminars to law firms, bar associations and other lawyers' groups.

Mr. Schwartz writes a regular column on trial strategy for Lawyers Weekly USA. He has also contributed editorials to several newspapers on issues related to jury trials and capital punishment. These columns and articles are archived here. You can access online or subscribe to his regular newsletter on jury behavior, The Jury Box, by clicking here.

Many of Mr. Schwartz's ideas for reforming the criminal jury system are outlined in his recent article (co-authored with Warren Schwartz) in the USC Interdisciplinary Law Journal, entitled: "And So Say Some of Us… What to do when Jurors Disagree."

Edward has been a guest analyst on Here and Now and Morning Edition, National Public Radio programs produced by WBUR in Boston. Click here to access some of these interviews.

Numerous other articles on juries, capital punishment, and judicial decision-making have appeared in law reviews and refereed journals, including The Journal of Law, Economics and Organizations, Legal Theory, Law and Contemporary Problems, The Georgetown Law Journal, and The American Political Science Review. Mr. Schwartz has presented his work at dozens of law schools and political science departments throughout the United States and Canada and has given invited talks at numerous national conferences. He is a member of the American Society of Trial Consultants, where he served on the program committee for the 2006 national conference, and is now on the Pro Bono Committee.

Mr. Schwartz is an avid golfer, poker player and Peet's coffee drinker. His Rotisserie Baseball team, The Magnetic Fielders, was last crowned champion of the People's League for the 2006 season, but has languished in the cellar ever since. On cross-examination, he'll admit to watching Project Runway every week with his eleven-year-old daughter.

---